chanson – French Pop – Jazz
...a rousing journey through the colourful world of chanson, French pop and jazz (hi)story.
With a great deal of charm, the melodies and lyrics melt into a colourful evening full of life, emotion and esprit.
This is a programme about screaming love, jealousy, heartache, hope and destiny.

With chansons from Edith Piaf, France Gall, Françoise Hardy, Serge Gainsbourg, George Brassens, Charles Aznavour to Alizée, Stereo Total, Stromae and many more...

...the perfect cast for your event!
In addition to an impressive evening show, DÉJÀ VU inspires in an energetic quintet formation - also as a duo, trio or quartet, depending on your desire. From our diverse combination of vocals, guitar, piano, bass and drums, we will put together a line-up of your choice, for every situation, be it quiet, discreet or lively and powerful.
Whether you need quiet, relaxing live music, atmosphere or club-compatible dance music for your gala, party or wedding.
DÉJÀ VU impresses with style, elegance, charm, originality and feeling. – en français!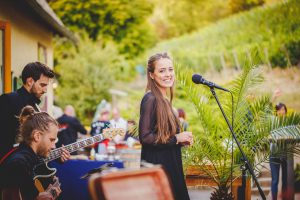 stylish, authentic, professional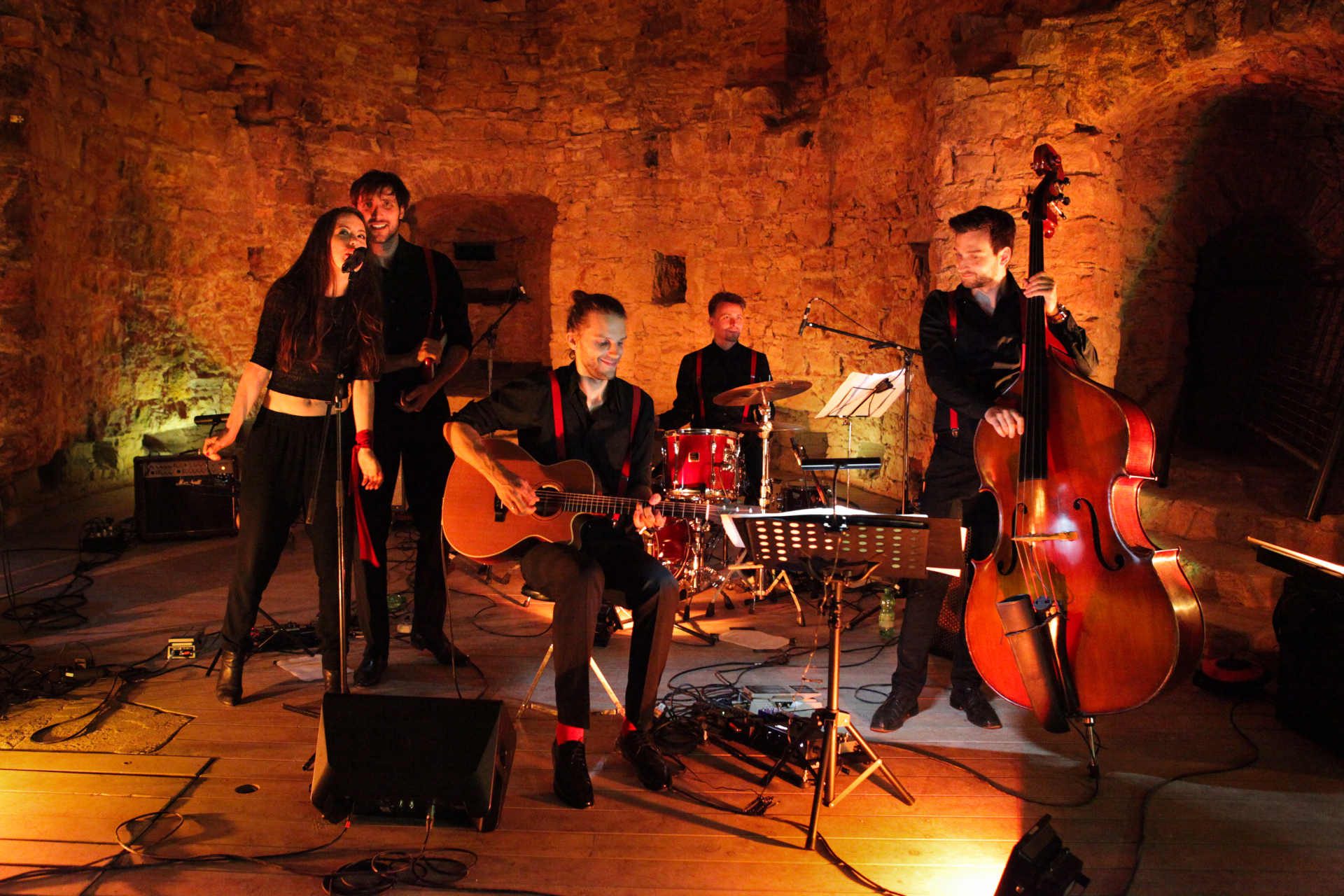 The band presents classic French chansons, gypsy swing and jazz as well as French pop with great style. The repertoire includes pieces by Edith Piaf, Françoise Hardy, Georges Brassens, Django Reinhardt, Charles Aznavour, France Gall, Alizée and many more...
The dazzling French singer Katrin Kaspar sings and moderates with flare and charm - in German or English, making international company celebrations or conferences unforgettable events.
DÉJÀ VU also enjoys supporting (French) film, theatre and jazz festivals.
We can now look back on numerous successful concerts and events all throughout Germany and abroad.
DÉJÀ VU transforms your evening an unforgettable experience!